Visit Isla Popa, which is one of the largest you can find in the Bocas del Toro archipelago, Panama. We promise you will be surprised by all the natural diversity you will find and you'll want to get to know it even better.
Enjoy the natural diversity you will find
Here you can find reefs, mangroves and beautiful forests where you will observe different species of flora and fauna. You will be able to go snorkeling or diving in this wonderful place, as well as have a tour around with the help of a guide, or you can simply laydown and relax in its beautiful beaches.
You get to know the nearest islands, going on a sail trip and observe the different wonders each island has. Another good option you should bear in mind is taking a walk through touristy places like the Marine Park in Isla Bastimentos.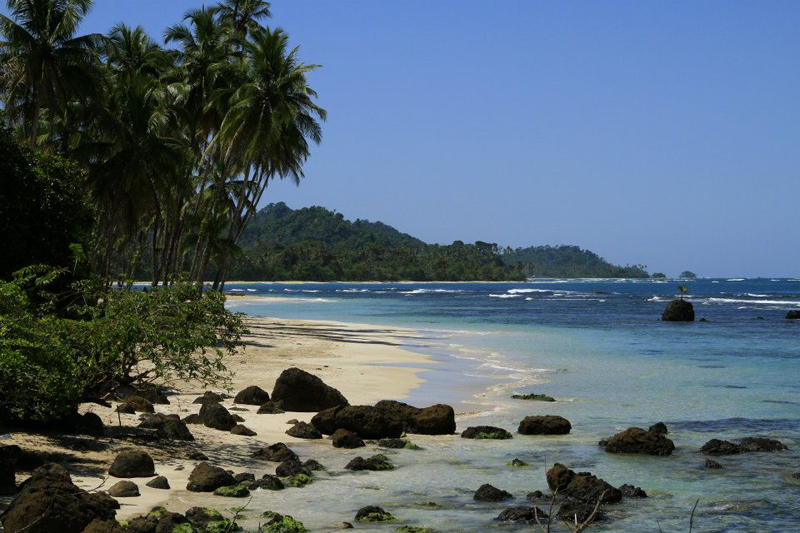 Share with the communities that you will see here
In this island, you can find communities dedicated to agriculture, fishing or livestock. The inhabitants of the area are mostly indigenous people living in rudimentary houses built largely above the water, this town is the oldest in the place.
It has a touristic center called Meri Ngobe which is run by the women in this community. The place has cabins to stay in, a restaurant, a place for leisure, native tour guides from the community and souvenir and handicraft shop. Close to this community, you can locate a path through the island to walk to enjoy the landscape, fauna and flora that live in this place. You will also find on the way a pier and informative signs with interesting tips and facts about the region.
Among the communities you will find here, Punta Laurel, which you can also find in Isla Popa, small compared to others. Enjoy wonderful reefs that represent the most outstanding attraction of the region. You will also locate in this area a Hotel called Blue Lagoon in case you are planning to spend the night here.
Among the different places to stay in Isla Popa, you can choose between the Hotel Popa Paradise and Urraca Private, these options have good location and exclusive services. However, you can also stay in nearby islands such as Cayo Agua, which also offers excellent services.
What are you waiting for? Do not miss this beautiful island and enjoy the wonders these paradisiac lands have to offer. Your opinion matters to us. Share it with us