Travel across the beautiful Isla Solarte and enjoy its wonderful views and landscapes that will dazzle you with its extensive vegetation and natural scenery; this is something you will love, for sure.
It changed its name to Isla Solarte
This island was formerly called Nancys Cay and it was known as a place where pirates, merchants and settlers arrived in. At the moment it is known with the name of Solarte Island, but the previous name may come from the name of the most produced fruit in the island. The west area of the island is recognized by locals as "El hospital" (the hospital) because before it was the place where the first hospital of was built.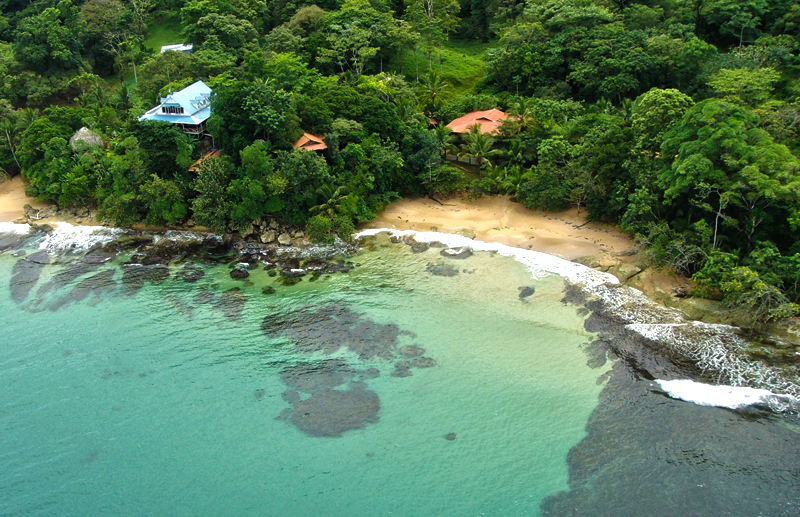 This hospital was constructed by a company in 1900, and apart from healing people, it had a vital role in the political fights. This place was the office of the Colombian Republican party in the war of the one thousand days, and also it was here where the troops of the liberal party established in the community of Bastimentos.
Participate in the activities of the island
In this island there are lots of activities you can have fun with while tasting the local cuisine. There are places to go snorkeling and diving for both beginners and professionals in the area of the hospital where they will find instructors that will show you the wonderful richness you can find on the shores of the island, such as marine vegetation and the awesome corals reefs which you can see without going too deep; lobster, eels, and different types of fish that live 15 meters below the wall.
Diversity in Isla Solarte
On the east of this peaceful and beautiful island, you will find mangroves that harbor the most diverse sea life, such as barracudas and other predating fish, on the south you will find an area that is called "Jardines de Coral" because of the amazing view of the reefs you will have there. You can literally see the vibrant colors and the thriving life of the reefs from the shore. This place is very popular between locals and tourist who want to have a break from the haste of their everyday life.
There are a few places to stay but you may find houses to rent for a weekend with very affordable prices.
Enjoy this amazing island and don't forget to share your experience with us.