When you arrive in Bocas del Toro, you must stop in one of the most exquisite restaurants. It's simply the best locations on the island.
On the shores of the sea, surrounded by the rich nature with undoubtedly appetizing dishes, Raw Fusion Restaurant offers a varied menu, which reflects the name of the infinite range of Japanese food, the specialty of the house: sushi with Japanese ingredients mixed Gourmet style with products from the area.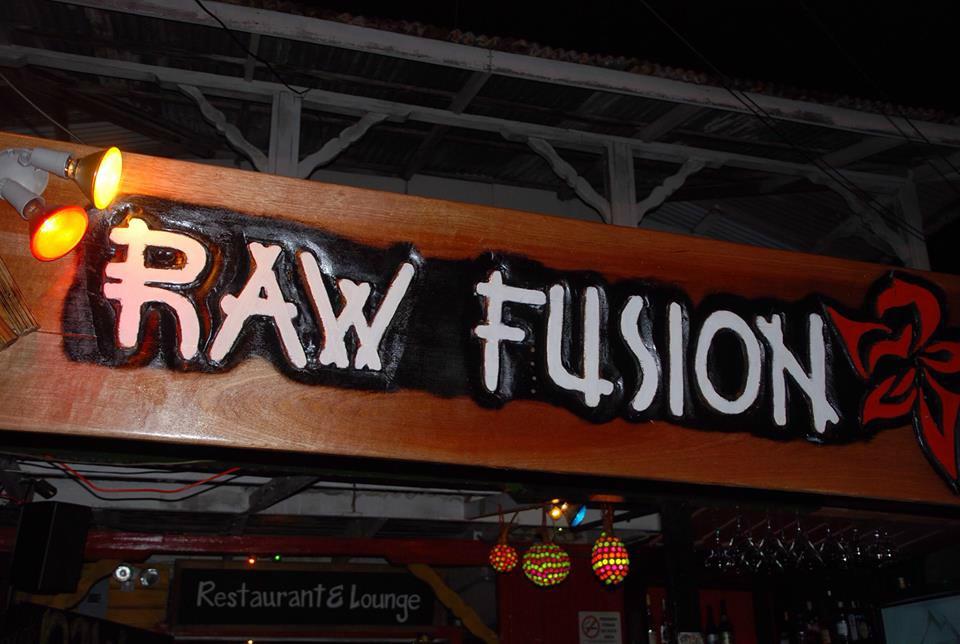 Vegetables, fish, and seafood adorn your table and caress your palate.
As any traveler, you surely want to get the most of the Island. In Raw Fusion, don't forget to ask for their Happy Hour every day. It is open from 3:00 pm – 5:00 pm. Abuse of their super cheap prices at this time of day.
Raw Fusion is one of those places that offers good and gastronomic variety, excellent location, unbeatable attention apart from:
– The best sushi in the place
– Vegetarian Food
– Salads
– Noodle dishes
– Ceviche
– Cozy atmosphere
– Easy access
– Spectacular views with seats facing the sea, ideal for a romantic evening.
– Good and fast service
– Happy hour: 3:00 p.m. – 5:00 pm.
Be careful with the spicy options. Ask how spicy the different options are, especially if you're not used to having spicy food.
Recommended dishes:
• Crispy Mahi for only $ 9.
• Vegetarian spring rolls, for just $ 7
• Crunchy Maji Roll $ 9
• Smoked Salmon Roll, $ 12
Do not forget to try some of their desserts such as the delicious Banana spring rolls, accompanied by dulce de leche. It's totally decadent!
Contact with Raw Fusion
Address: 3rd Street, Bocas Town, Colon Island, Bocas del Toro Archipelago.
Phone: (507) 6389-7826
Schedule: Tuesday – Sunday 3:00 p.m. – 10:00 pm.
Facebook: @RawFusionBocas
Email: rawsushiandmartinibar@hotmail.com
Web: www.rawbocas.com