El Último Refugio Restaurant
Bocas del Toro is characterized by the great diversity of restaurants, some better than others, competing with its daily menu, presentations of Caribbean dishes and international cuisine, some on the seashore, others in the depth of its islands.
Willing to adapt to the habits and tastes of its customers, El Último Refugio Restaurant has typical dishes and various international cuisines such as American, Italian, Chinese, Japanese and more.
El Último Refugio is one of the most exquisite and popular restaurants in the town of Bocas.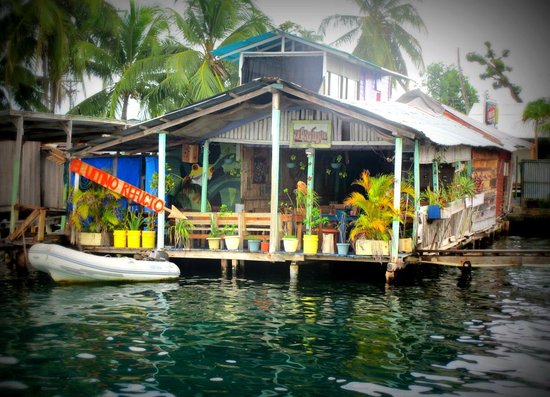 To talk about seafood, Caribbean food, live music, first class service, vegetarian food and a different menu depending on the season is the same as speaking about El Ultimo Refugio, since its main ingredients are those provided by the nature of the archipelago.
As an example of this is a fantastic Red Curry Shrimp, accompanied by a beer or any other Panamanian liquor. Here you will also find an endless selection of cocktails prepared by the hand of its Chef from Seattle and owner from his Washington DC, who permeate his American touch with Panamanian ingredients in a hodgepodge of cultures and traditions that will come to your table shaped as the most delicious meals.
The Last Refuge has become an icon of the island and a must- visit place if you go to any of the islands of Bocas.
As its name indicates, the Refuge is not the last, but the first and favorite of many seasoners and visitors, as well as couples in search of a romantic night on the seashore, with no other roof than the sky, the stars and nothing else than the light of the moon of Bocas shining upon you.
Its facilities are ready to welcome guests and offer a room for their events with space for up 0 to 60 people.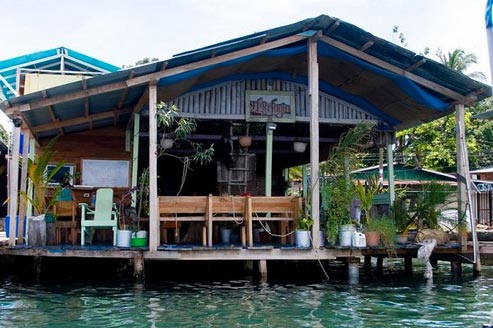 What attracts the clients of the Last Refuge?
– The menu of the day with ingredients fresh from the sea or from an orchard in the middle of the jungle.
– Seafood from the Pacific and the Caribbean Sea
– Live music, national and international artists.
– Attention first, respectful and cordial waiters.
– Taste a delicious meal outdoors on the seafront.
– Reserve your facilities for private events with capacity for around 60 people.
– If you are vegetarian, there is also a menu for this select and special group of diners.
– Delicious desserts Exquisite Sniker Butter Peanut cake or the delight of Butter Cake.
– Live your own experience and let us know what will attract you the next time you go.
Contact The Last Refuge.
Address: Town of Bocas, Isla Colón, Province of Bocas del Toro.
Phone: (507) 6726-9851 / 6568-8927
Hours: Monday – Saturday 5:00 p.m. – 10:00 pm.
Instagram: ultimorefuge
Web: www.ultimorefugio.com